All Locations

Events:
Concert or Performance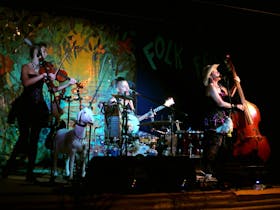 20 Sep 2019 to 23 Sep 2019
The Bony Mountain Festival is a celebration of everything Australian-the History-the Heritage-their very own music. 2019 will feature top Band-Bluegrass/grass roots Hill Billy Goats. Brand new Brisb …
Concert or Performance, Festivals and Celebrations
11 Oct 2019 to 12 Oct 2019
Stanthorpe Border Post presents the Johnny Cash Country Festival from 11-12 October in Stanthorpe.
12 Oct 2019 to 12 Oct 2019
Saturday 12 October, 2.00pm "One of Australia's leading hot jazz bands" returns by overwhelming demand for their 12th concert in the Swigmore Hall at Robert Channon Wines. Ticke …
9 Nov 2019 to 17 Nov 2019
9, 10, 16, 17 November 2019 This year's play is Othello. Play starts at 7:00 pm and is set among the backlit rocks and trees of Bungawarra Winery . It is a magical setting and peop …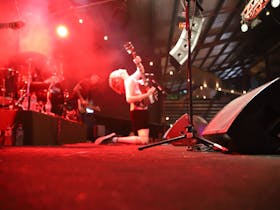 30 Nov 2019 to 30 Nov 2019
Accadacca have toured both internationally and through Australia since Attard formed the band in 2000. Rather than taking advantage of a path already forged by AC/DC, Accadacca were aiming to fill a g …